Radiology / Imaging
All material contained in this page is for informational purposes for healthcare professionals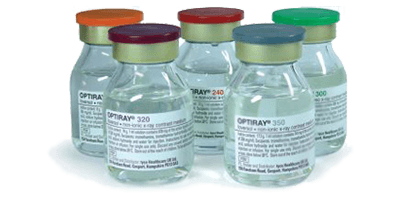 Optiray™
Optiray ™ (Ioversol) is a non-ionic, monomeric X-ray contrast medium. It is available in a wide range of practice-oriented presentations. Optiray ™ contrast medium pre-filled syringes are compatible with Mallinckrodt's power injectors.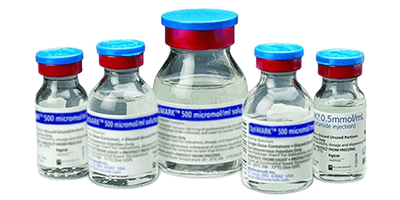 Optimark™
Optimark™ (Gadoversetamide) is a non-ionic, linear MRI contrast medium. It is available in a wide range of practice-oriented presentations. Optimark™ contrast medium pre-filled syringes are compatible with Mallinckrodt's MRI power injectors Optistar ™ Elite
OPTISTAR ™ Elite – Dual Head MRI Injector
OptiStarTM Elite injector gives you the option of operating from the powerhead or the control console. The console features a color LCD touch screen that makes operation easy, with simple, intuitive commands and status screens. It may help make delivery safer too, with built-in status alerts, a Patency Check™ feature and Timing Bolus™ injection.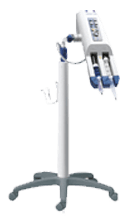 OPTIVANTAGE ™ DH – Dual Head CT Injector
The OptiVantageTM injector gives you the standard of care you expect from a power injector. With its easy, touch-screen interface and built-in safety features, this uniquely intelligent interface between contrast media syringe and power injector is designed to give you more ways to efficiently and effectively support more complex injection protocols. It's also designed to keep pace with the increasing CT scanner speeds.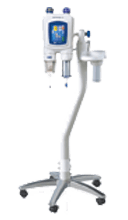 OptiOne ™- Single Head CT Injector
OptiOne is designed to meet your expectation from a CT power injector. It's easy user interface and software help to improve your daily contrast medium injection procedures.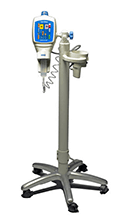 ANGIOMAT™ ILLUMENA
The user-defined functionality of the Angiomat™ Illumena™ contrast delivery system sets the standard for efficiency and ease of use. With one touch you can switch between cardio, angio and CT modes. This system's remarkable versatility expands your ability to deliver advanced patient care across an increasingly broad spectrum of patients and procedures.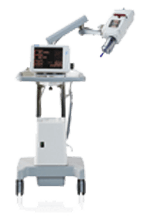 Instadose
Bringing radiation monitoring into the digital age. Smaller than the flash drive, this rugged dosimeter provides an instant read-out when connected to any computer with internet access via a USB connector.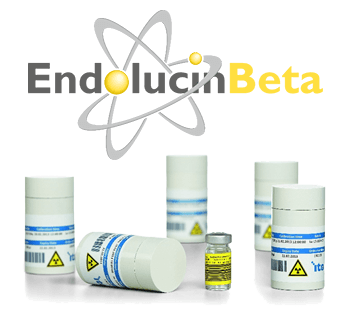 The development of no-carrier-added Lutetium-177 is first-in-class for the efficacy and quality of radionuclides for theranostics in oncology. The superior production route of GMP manufactured itG Lu-177 n.c.a. takes advantage of highly enriched Ytterbium-176 as starting material, thereby providing highest specific activity and an unprecedented level of radionuclidic purity. As a result, the superior performance creates the best preconditions for efficient radiolabeling of iomolecules such as peptides and antibodies.
itG Ge-68/Ga-68 Generator

Ga-68 PET imaging has proven to be a superior method for precise localization of tumor cells and metastatic lesions. With the GMP certification of our
Ge-68/Ga-68 Generator we have set yet another milestone in order to establish Ga-68 as next generation radioisotope for diagnostic purposes. The generator
columns unique metal free design and its low acidic eluent allow the fast and convenient onsite production of short-lived high-quality Ga-68 for radiolabeling
without prior prepurification.
For more information about ITG please visit www.itg-garching.de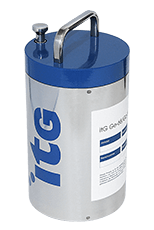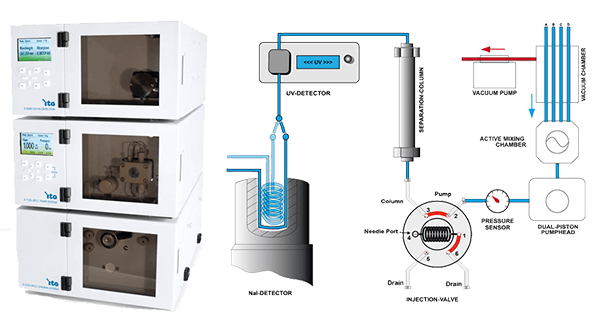 Radio HPLC S 3700
The itG Quality Control Solution, γ-spec Radio HPLC S 3710, is a ready-to-use system for n.c.a. Lu -177, Y- 90, Ga – 68 radiolabeled peptides setting industry standards in terms of functionality and usability (in accordance with Ph. Eur. Standards). With an integrated quaternary HPLC-pump, UV detector and latest Chromstarworkstation 7.0 software, the γ-spec S 3710 is first-in-class to offer full Radio-HPLC technology within this extraordinary compact system. The central unit provides a shielded column chamber which minimizes radiation exposure of personnel to an all-time low.
iQS – Theranostics Synthesizer
The iQS – Theranostics Synthesizer (iQS-TS) is a fully automated labeling module for the preparation of both diagnostic Ga-68 PET/CT and therapeutic Lu-177 radiolabeled tracers.
We can provide DOTATOC, DOTATATE, DOTANOC, PSMA-11 HBED, PSMA-617 peptides with GMP csertification.
Please contact us for detailed information!